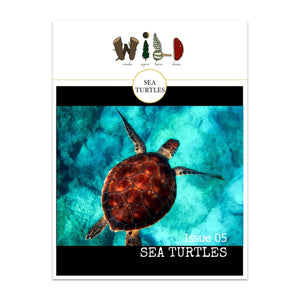 You can purchase single issues of the WILD Mag. Sea Turtles looks at the life of these remarkable reptiles from nesting to adaptations to habitat and more!
Click HERE for a quick preview!
With loads of information, activities, and journaling opportunities, our digital magazines cover multiple subjects and encourage you to get out into nature!
Explore:

Anatomy
Diagrams
Life cycles
Art Study
Vocabulary
Trivia
Species
Habitats
Biodiversity
Ecology
Quick Facts
Poetry
PLUS enjoy the invitations to create with crafts, recipes, experiments, and more!
Whether a budding biologist, aspiring artist, or nature enthusiast, WILD Mag Jr. offers a way for your young student to enjoy nature. Embark on a journey that ignites curiosity and deepens the connection with the great outdoors.
Created by our WILD Mag team: Lauren from Chickie and Roo Homeschool, Stephanie from Stephanie Hathaway Designs, and Laura from Firefly Nature School.