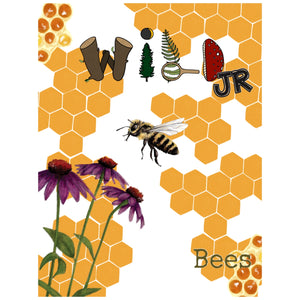 WILD Mag Jr. is an interactive and engaging collection for the early learners in your family. Invite your child into a world of wonder and start them on a path to appreciating their natural world. Learn all about the amazing anatomy of bees in this issue!
Click here for a preview. 
Whether a budding biologist, aspiring artist, or nature enthusiast, WILD Mag Jr. offers a way for your young student to enjoy nature. Embark on a journey that ignites curiosity and deepens the connection with the great outdoors.